Schedules
The aim of this module is to create a Society where every person, irrespective of their Religion, Caste, Community and Status are considered "Divine Souls." It is structured to bring people from a wide spectrum of society together to practice 'The Art of One Consciousness.' This component projects a Holistic perspective towards life, where an individual's spiritual experiences are not limited to them, but becomes a channel to heal and transform everything around.
Free Meditation
Workshop Schedule
28th oct 2017 - Time- 04.00pm to 6pm - Location : Andheri
For Registration : call - whatsapp - sms on 9594992768
---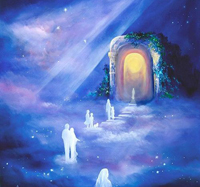 Healing through Regression
Discover your innate potentials, purpose and lessons through past life regression and foresee your future to plan your present...
Program is based on the "archetypic" themes: Birth, Death and Rebirth. These Common life Themes are often associated with the experience of the spirituality. The awareness of being part of something larger than ourselves typically occurs at times of birth and death, and produce experience of rebirth.
This workshop will help participants to wider their focus and experience beyond Physical, Emotional, Intellectual and Social Reality. It's an experiential workshop to raise and transform the perception toward Life and its Purpose.
Workshop Content:
What is past life and how it works
Benefits of past life regression
Couple of group regression session with discussions
Energy Exchange- Rs. 1000/ Participant's ( tea and coffee will be served)
Workshop Schedule
29th oct 2017 - Time- 11.30am to 4pm - Location : Andheri
For Registration : call - whatsapp - sms on 9594992768
---