Schedules
The aim of this module is to create a Society where every person, irrespective of their Religion, Caste, Community and Status are considered "Divine Souls." It is structured to bring people from a wide spectrum of society together to practice 'The Art of One Consciousness.' This component projects a Holistic perspective towards life, where an individual's spiritual experiences are not limited to them, but becomes a channel to heal and transform everything around.
Rainbow Therapy
Metaphoric tool to understand subconscious mind This therapy brings together science of metaphor , Interactive Drawings and Color Therapy. Participants in this workshop will learn to analyses drawings from doodling to sketches, landscapes and others. They will also master the science of colors and its shades with relation to human psychology.
This therapy can use to identify the Emotions, Desires and Thoughts of the clients. This technique gives quick result in managing pain, anxieties, behavioral issues etc.
Workshop Content:
Landscape Analysis.
Human figure Analysis.
Color Analysis and Therapy.
Doodling and sketch Analysis.
Visualization therapy using Metaphors.
Therapeutic techniques using Colors and Drawing.
Workshop Schedule
2nd Sept 2017 – 3rd Sept 2017 - Time- 10am to 5pm - Location : Andheri
Call +919892747532 / +919594992768 for registration…
---
Chakra Cleansing and Balancing workshop
The word Chakra in Sanskrit translates to wheel or disc.
At the inner core of each one of us spin seven wheel-like energy centers called Chakras. Chakras are energy vortices along meridians or energy lines of the human body. Together the seven chakra form a profound formula for wholeness hat integrates mind, body, and spirit.
The physical body of the human is coated or surrounded by this energy or etheric body. The Chakras are thus an interface between the human and cosmic energy. They function like an energy gateways through which energy follows in and out of the physical systems because of their spinning motions. On the energy body the 7 major chakras are located on the centre energy meridian known as the sushumna nadi.
A human essentially, keeps drawing energy for self survival and growth from two prime sources.
Spiritual universal energy from the cosmos.
Earth energy from mother earth.
Both these energies are continuously absorbed by the human through the chakra network and in turn are supplied through the system and the residual is flushed out through this network.
They are centers of activity that receives, assimilates and expresses life force energy. They are responsible for the person's physical, mental, and spiritual functions.
In this workshop, we will release the congestion and toxicity from 7 major Chakra's and will try to bring alignment within.
Workshop Schedule
06th Sept - Time- 10am to 5pm - Location : Andheri
Call +919892747532 / +919594992768 for registration…
---
HTDC Healing Fair
Get your Aura Scanned through Aura Scanning software, Chakra scanning and guidance, Tarot card reading and Angel card reading, Self hypnosis workshop.
Every visitor will get gift of healing crystal.
Come with your friends, family members and relatives and get most from this fair.
Workshop Contents
Understanding the functions of mind.
Using Hypnosis for Self Awareness and Altered Thinking.
Ericksonian and Kapasian Self hypnosis techniques.
Body-mind Balancing.
Workshop Schedule
13th August - Time- 10am to 5pm - Location : Andheri
Call +919892747532 / +919594992768 for registration…
---
Kriya Reiki level 1
Kriya Reiki is a therapeutic program to invoke one's dormant tendencies of healing self and others. This program aims at attuning Sadhaka's to the cosmic healing energy Himalayan Kriyas and meditation practices. After this level Sadhaka's will become direct channel/medium of cosmic energy and will able to draw healing for self and others
It is a self mastery program as it lays the foundation of Mental and Spiritual growth and connects Sadhaka's to their highest goal of life. It is an art of living a healthy and virtues life. Regular practice of Kriya Reiki can free one from the karmic baggage and emotional cellular memories of many life times. It also helps in building physical and mental strength and power of manifesting with the universal alignment.
Workshop Schedule
20th August - Time- 9am to 3pm - Location : Andheri
Call +919892747532 / +919594992768 for registration…
---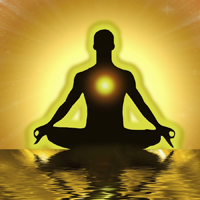 Meditation - How to meditate
In this workshop Participants will learn the art of meditation and will be exposed to different techniques they can use to meditate.
20th August - Time- 4pm to 6pm - Location : Andheri
Call +919892747532 / +919594992768 for registration…
---
Mastery over Tarot- Refresher course
The tarot is a deck of 78 picture cards that has been used for centuries to reveal hidden truths. In the past few years, interest in the tarot has grown tremendously. More and more people are seeking ways to blend inner and outer realities so they can live their lives more creatively. Readings can help us to answer some of life's biggest questions, and so much more. You do not need to have a well developed spiritual connection or 'psychic power' in order to get valuable information from the Tarot. All you need is the willingness to honor and develop your natural intuition.
In this workshop Participants will learn, how to use the cards for self, friends and others . The tarot can help you understand yourself better and teach you how to tap your inner resources more confidently.
This course is divided into the following comprehensive lessons covering the entire aspects of Tarot cards:-
Tarot Cards: An Introduction
Tarot Cards for Beginners
Structure of the Tarot Deck
Court Cards
Major Arcana Cards
Minor Arcana cards
Reading Tarot Cards
Classic Example Spreads
Additional Reading
24th August - Time- 5pm to 8pm - Location : Andheri
Call +919892747532 / +919594992768 for registration…
---
Clinical Hypnosis level 1
This two days Hypnosis workshop will teach you what hypnosis is and how to use it safely and confidently. This workshop is open only for professional and psychology students.
By the end of the workshop you will have hypnotized individuals and self and feel confident in your abilities to do so in the future. You will be able to use it with your clients with consent for therapeutic purpose. You will have skills to give you the edge in many personal and professional situations for the rest of your life.
Workshop Content:-
History of Hypnosis
Functioning of mind
Hypnotherapy effect and how it works
Hypnotherapy V/S Stage hypnosis and Eastern Hypnosis
Induction/ Deepner/ suggestibility tests/ plus other techniques
Hetero-hypnosis –Technique to hypnotise others for therapeutic purpose
Self Hypnosis
26th -27th August - Time- 10am to 5pm - Location : Andheri
Call +919892747532 / +919594992768 for registration…